OUR CATS

These are our cats at present: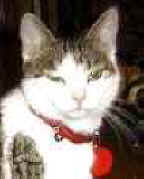 Lucky
Born in . Found in a shed at the back of the garden when a tiny kitten. Now she has four kittens of her own. White and tortoiseshell.
If you want to give a kitten a good home please email us.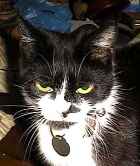 Zania
A very scatty but affectionate cat, black and white.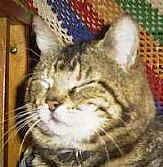 Pippo
Big Tomcat. Recently was in a fight with a wild ginger tom and is recovering from a nasty gash on the head. Tabby